How ironic (and wonderful) that I'm cruising Congress St. in Austin, Texas during the SXSW festival and I run into the one and only TREVZ from the one and only NEW POP.
I couldn't tell if it was him at first because he was in super "NPZ" = New Pop Zone. But I told my sidekick extraordinaire, Danielle, that it definitely was Trevz and we ran up to him like a philly tourist at Geno's.
Not only did THE NEW POP throw me all up in the video recap but he included the whole fam: Ninjasonik, The Death Set, Hollywood Holt, Cerebral Ballzy, Mickey Factz & Totally Michael. Click the pic below to watch…

Peep the behind the scenes action…
Trading gear with Million $ Mano & Melvin from CEREBRAL BALLZY…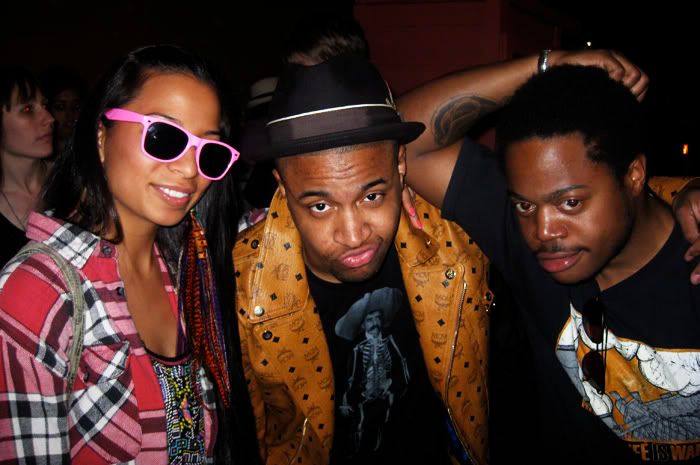 photo : Danielle Mastrion
Bmore's promo queen, Emily Rabbit…


photo : Danielle Mastrion
Jahphet from THE DEATH SET and photo/video expert, Danielle Mastrion…

my brother…

Me and DJ Teenwolf of NINJASONIK (i owe it all to this kid right che)…


photo : Danielle Mastrion
Ran into DJ Morsy!


photo : Danielle Mastrion
Performing with Telli from NINJASONIK…


photo : Danielle Mastrion
Performing with Jah Jah de NINJASONIK…


photo: www.ithinkyoureswell.com
Jah Jah from NINJASONIK & Liz sing the best JAPANTHER song to me at the iHEARTCOMIX show…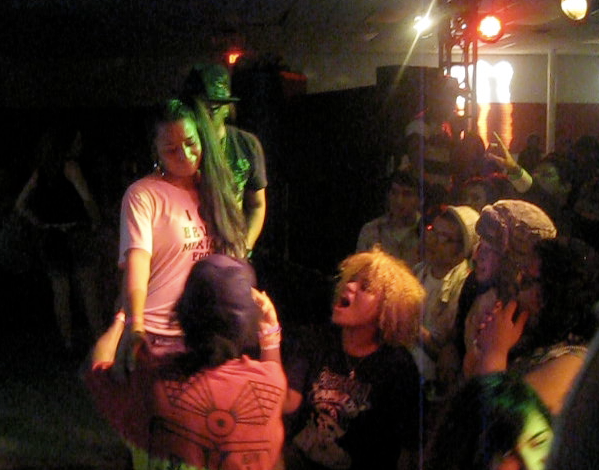 photo : Danielle Mastrion
and that was texas in a nut shell. up next : international tour with NINJASONIK…
in words of the late TIM & MAGOO
love to love to love ya…